Welcome to
21st Century Informatics
Your Partner in Transforming Healthcare
21st Century Informatics is a global healthcare informatics solutions company. Our innovative healthcare informatics solutions are used by healthcare service providers such as Hospitals, Diagnostic Center and Specialty Clinics among others.
With over 1,200+ man-years of domain expertise in healthcare processes & software systems, our Healthcare Informatics Solutions have benefited over 500+ healthcare organisations globally.
Know more about us
Request for Information
---
Downloads
---
21st Century Informatics Corporate Presentation

Download PDF
---
21st Century Informatics Apex Enterprise HIS Brochure Download

Download PDF
News Updates

Dubai, August 17th, 2013 The Netherlands-headquartered 21st Century Informatics (21CI), a specialist developer of informatics products and solutions for the healthcare industry, has entered into an ICT partner agreement with Dubai's leading business group Majid Al Futtaim Healthcare
Read More
---

QRG Healthcare, Faridabad, a healthcare division of Havells India invests in 21CI's Apex Enterprise Healthcare Information Systems for future growth.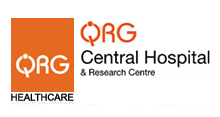 Mumbai, June 02 2013: 21st Century Informatics India Pvt Ltd, the Indian arm of
21st Century Informatics Holdings, Netherlands provider of web- enabled healthcare Information Systems and related informatics applications, today announced that it has won the contract from QRG Healthcare to supply and implement an end-to end Hospital Management System.
Read More
Aniruddha Nene, 21CI Board Member & Director Sales (Public Sector India) gave a presentation at the 4th Annual Conference: Patient Advocacy - Giving Voice to Patients
Read more...
---

The Indian healthcare sector is increasingly adopting interoperability and standardisation of healthcare technology, yet slow decision-making and low-budget allocation from the providers pose as the key challenges.
Read more...
---
Technological Challenges while Implementing EMR and its solutions
In his talk, Devesh argues that the traditional business software approach of looking at IT systems, which involves a rapid expansion of functionality during Implementation is not suitable for EMR.

Read more...
---