Press Releases
21CI enters into an ICT partner agreement with Dubai's leading pathology lab provider, CPS Labs
Dubai, May,2nd 2013 : The Netherlands-headquartered 21stCentury Informatics (21CI), a specialist developer of informatics products and solutions for the healthcare industry, has entered into an ICT partner agreement with Dubai's leading pathology lab provider, CPS Labs. This agreement was signed on May 2nd 2013 and came into force from this month. The objectives agreed between 21CI and CPS labs are to provide best-in-class informatics solution to this pathology center for improving their operational efficiency in multi-disciplinary pathology processes, services excellence and quality standards.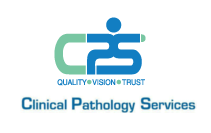 The contract includes provision of an end-to-end revenue cycle management, clinical laboratory applications, integration with machines, performance dashboard and an integrated solution to connect with the sample collections centres located within UAE and outside within the GCC. The key objective is to achieve a process-driven approach that enables CPS Labs to achieve repeatability and consistency of procedures, automatically qualify operational changes and a well-suited application for lab operations that will drive standardization across changing environments while maintaining regulatory compliance.
---
About CPS labs:
Currently in the top list of pathology centres in UAE, CPS Labs which is affiliated with three top London teaching hospitals was set up in 2005 to provide the local region with international standards of healthcare. This was recognized in January 2009 when CPS Labs became the only laboratory in the Middle East to be awarded the coveted CPA UK (ISO 15189) accreditation. With a vision to be the leading clinical pathology service of choice in the Middle East, CPS Labs has achieved a state-of-the-art lab technology and processes that are fully equipped to meet the growing demands of the region's healthcare requirements, and their excellent standards enable them to expand capacity without compromising quality.
Visit: www.cpslabs.com for more information.
About 21st Century Informatics (21CI):
21st Century Informatics (21CI) is a global healthcare informatics company. Headquartered in Amsterdam, the Netherlands, 21CI provides transformative solutions that improve the availability, accessibility and affordability of healthcare services. 21CI's Apex™ Enterprise Healthcare Information System is a platform that unleashes quantum improvements in revenue cycle management and clinical care. 21CI COMPONIUM powers Apex to make the platform suitable for multi-organization management, provides flexibility to the users of Apex to adapt the system to changing business needs without large customization costs and empowers the users through its learning tools.
Vist www.21ci.com for more information.


Primary Media Contact:
Dr. Neha Shah
Email: neha.shah@21ci.com
Mobile: +91-97574-13088
Secondary Media Contact
Mr. Rajmohan Nair
Email: rajmohan.nair@21ci.com
Mobile: +91-98408-56003
---